INDUSTRIAL FABRICATION POWERHOUSE
---
G.A. West's steel fabrication capabilities are one of the many services that set us apart in the industrial market. We are an AISC certified fabricator with nearly 80,000-sf of company-owned fab shops with full-time on-site Safety and QA/QC.
Our Detailing Department utilizes Tekla and Auto-Cad to fulfill the design needs of our customers while our shops fabricate varying types of steel with the latest technology, such as P2 tracking. With a current max capacity of 100 tons per weeks and seven overhead cranes (15-ton), we are an industrial fabrication powerhouse. Our finished products are tailored precisely to your specifications ensuring a seamless fusion of form and function.
G.A. WEST'S STEEL FABRICATION FACILITY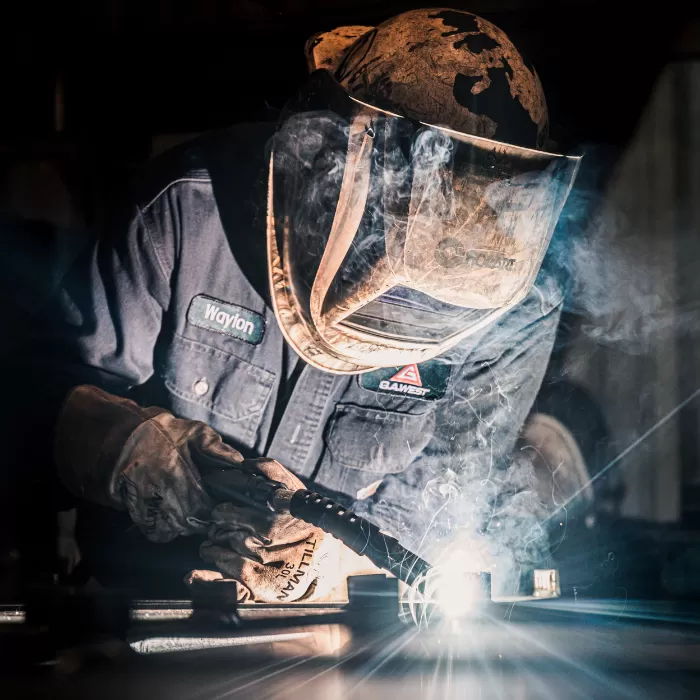 STEEL FABRICATION CAPABILITIES
---
AISC Certified
Direct Feed From Detailing to Drill Line
Plate Machine: Up to 72" Width, 1/8" to 1 1/2" Thick Carbon, 1/8"x1/2" Thick Stainless Steel
Drill & Saw: 36" Wide, 20" Depth
Angle Processing: 1x1 - 6x6 up to 3/4" Thickness
Automated Pipe Handrail Processing: Up to 6" Diameter
Steel Tracking Capabilities Through Bar Code Scanning from Receiving to Delivery
Structural: Light, Medium, and Heavy
Ductwork
Miscellaneous Steel: Stairs, Ladders, Handrails & Grating
PIPE FABRICATION
---
Add pipe fabrication to the list of G.A. West capabilities. With a pipe fabrication shop totaling 120,000-sf, direct access to a deep-water Barge Slip, a total of 7 overhead cranes, and more, we have your pipe fabrication needs handled. With a Certified Welding Inspector on staff, quality and integrity are continually maintained while your needs are met.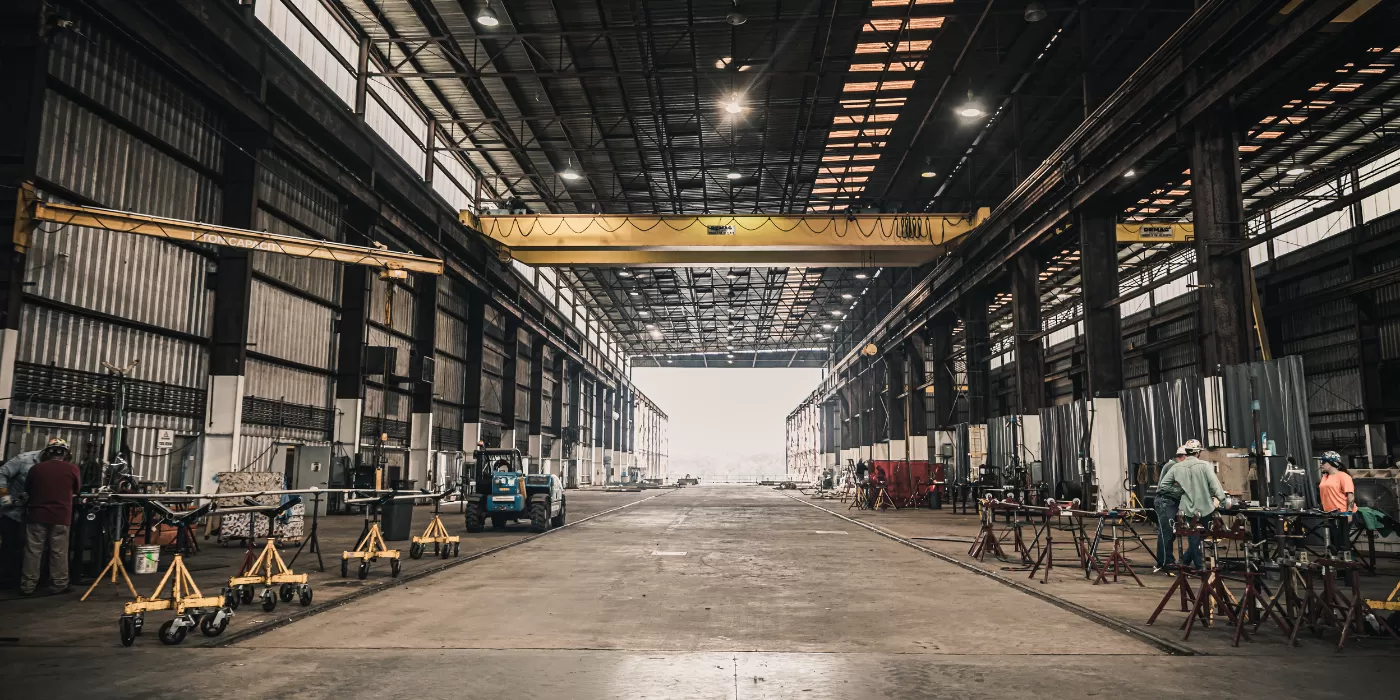 G.A. WEST'S PIPE FABRICATION FACILITY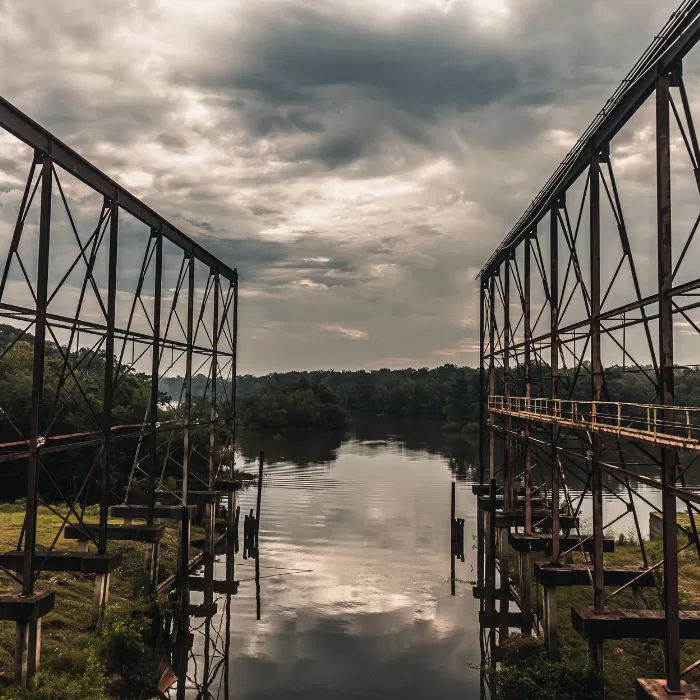 PIPE FABRICATION CAPABILITIES
---
Over 200,000-sf Fabrication Shop
Direct Access to Deep-Water Barge Slip from Shop
80' Fabrication Bay
60' Plate Fabrication Bay
40 ft. Hook Height
3-60 Ton Overhead Shop Cranes: 7 Overhead Cranes Total
Large Lay Down and Outside Work Area
250'x60' Barge Loading Dock
Rail Accessible