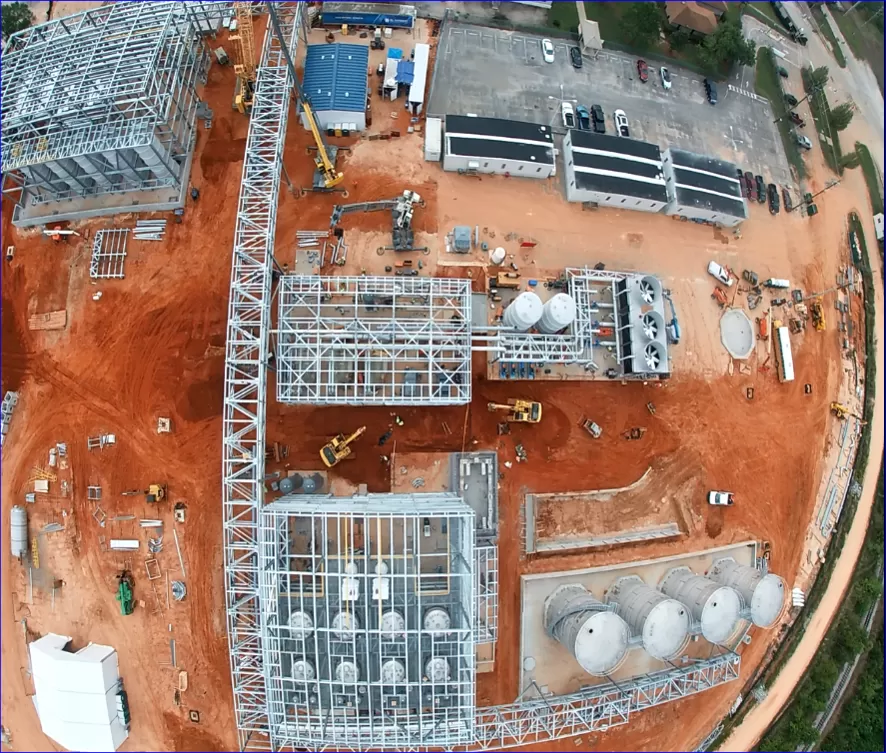 KEMIRA WATER SOLUTIONS
---
G.A. West was awarded the Site Preparation, Underground Utilities, Foundations, Structural Steel Erection and Electrical contracts for the EPAM Expansion at Kemira's Mobile, AL facility. Project highlights include:
2' undercut of project site and 65,000 cubic yards of structural fill imported
Over 7,000 cubic yards of concrete poured
Erection of over 1,000 tons of structural steel
Installation of Power Distribution Equipment such as Switchgear, MCC's, UPS, and Power Panels in each Electrical Building
Installation and procurement of 30,000LF of Network Cabling and 318,400 LF of Instrument and Control Cables
BAYER CROPSCIENCE - ACM PROJECT
---
G.A. West was contracted by CH2M Hill for the work to be performed at Bayer CropScience plant in Theodore, AL. The facilities generate precursor materials for use in the production of a key component in Bayer's Liberty Link weed management technology. Project highlights include:
Detail, fabricate and erect 2,000 +/- tons of structural steel

Erect & align 69 pieces of process equipment totaling 148 tons

52,000 linear feet of piping and 5,000 cubic yards of concrete poured

Erect 128 each vertical precast panels 30 tons/31,350 square feet

Designed, engineered, fabricated and erected the explosion prof/climate controlled catalyst storage building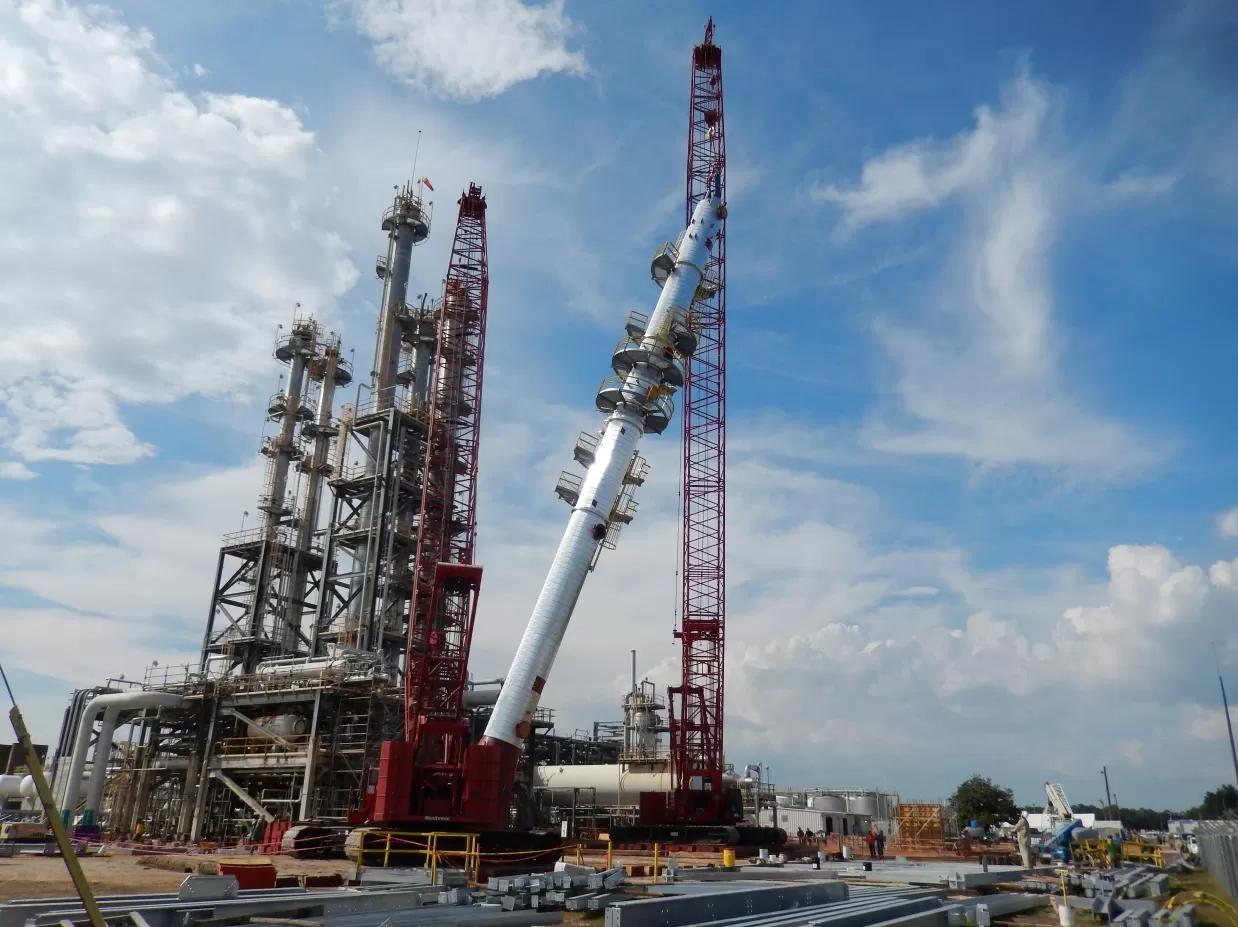 TAMINCO - #4 METHYLAMINE EXPANSION PROJECT
---
G.A. West was awarded the #4 Methylamines Expansion Project at Taminco in Pace, FL. Project highlights include:
Installed 550 tons of steel and 16,500-sf of grating with 2,500 linear feet of handrails
Set over 75 pieces of new equipment which included two major lifts; the dehydration column weighing 165,000 lbs. and ammonia column weighing 470,500 lbs
Demolished 8,000 linear feet of piping
185,000+ man hours with zero recordables and only five first aids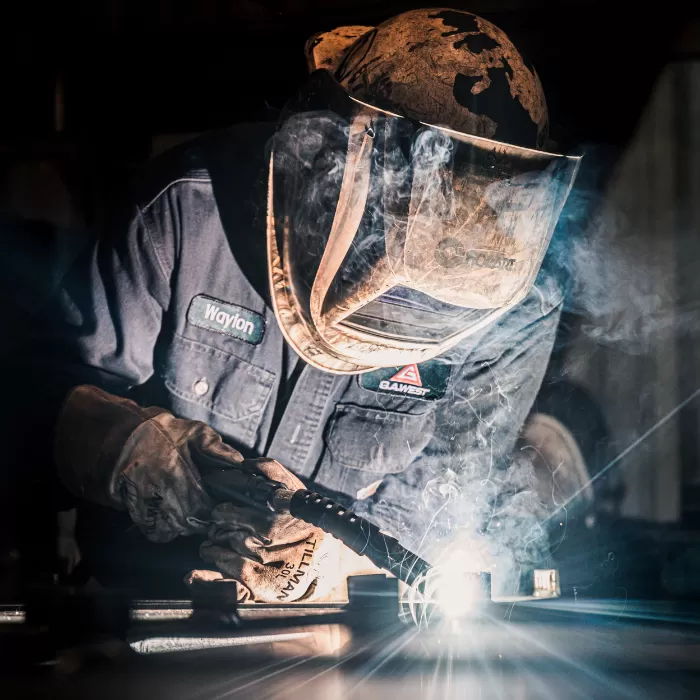 EVONIK GREEN OCEAN PROJECT
---
G.A. West was contracted by Evonik to perform the fabrication and erection of the structural steel for their new facility in Blair, NE. This project was performed in two stages with the first being a new process structure and the second involving modifications and additions to an existing process facility. Project highlights include:
Erecting approximately 700 tons of structural steel and 100 tons of structural steel for pipe racks
Completed the project on schedule
Fabricate and erect 225 tons of structural steel located within an existing building
Poured elevated slabs totaling 80 cubic yards
Performed over 300,000 man hours without a first-aid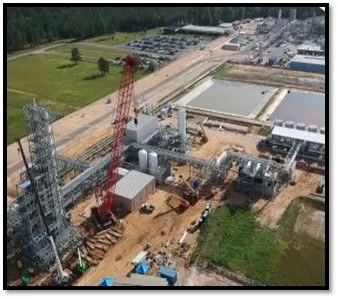 CHEMOURS PROJECT WRIGHT - FAYETTEVILLE, NC
---
G.A. West was contracted by Chemours to perform sitework, concrete, structural/mechanical, and electrical/instrumentation scopes associated with Project Wright in Fayetteville, NC. Project Wright was a highly-visible flagship project as Chemours implemented planned environmental initiatives and upgrades. Project highlights include:
Erection of 12 pipe rack modules and 8 thermal oxidizer process modules with an average module weight of 85,000 pounds
Piping Insulation - 6,900 LF
Chemical resistant floor coating - 4,600 SF
Cable tray and Snap Track installed – 14,200 LF
Instrument and network cable installed – 143,750 LF
Power Cable installed – 76,090 LF
Devices installed – 448 each
Total termination – 6229 each
Approximately 190,000 man-hours worked.